Accreditations
To improve consistently, Millimed has been improving and developing its management system, including manufacturing processes and laboratories conformant with required standards. Meanwhile, international accreditation from public and private organizations is very important for proving the company's standard quality.
- GMP (PIC/S) Certificate is awarded by the Thailand's Food and Drug Administration, latest update on 29 January 2013.
- GMP Certificate (JP-PMDA) is awarded by the Japan'sPMDA forCephalosporin since 2000.
- ISO 9001 : 2008 Quality Management System reflects company's excellence on quality and efficiency of organization operation.
- ISO 14001 : 2004 Environmental Management System to manage organization's environment less effect to environment.
- ISO 17025 : 2005 Testing and Calibration Laboratoriescovering all aspects of management system consisting of quality system of laboratories, document control, correction and protection, place and environment, estimation of measurement uncertainties, traceability evidence and sampling.
---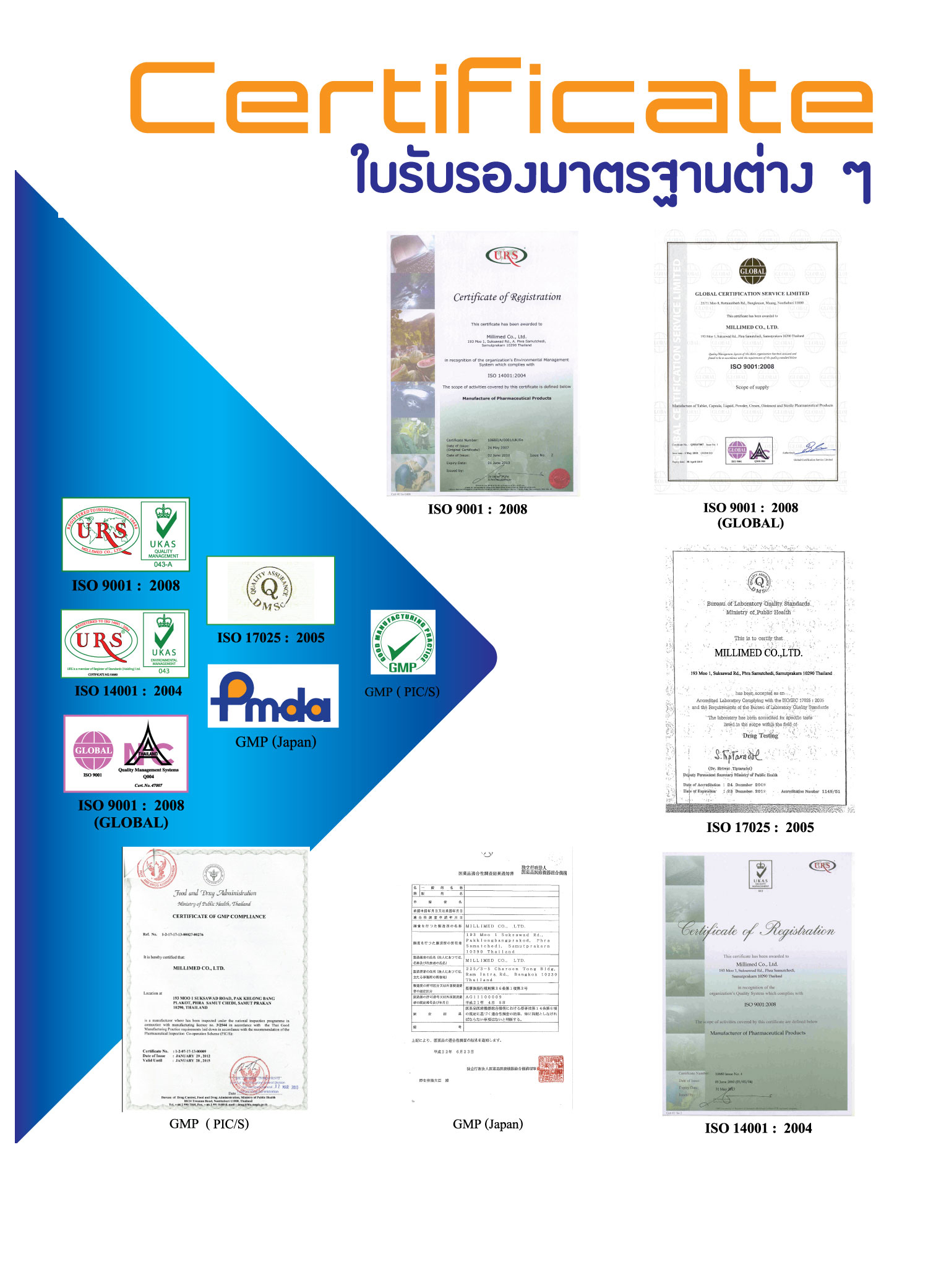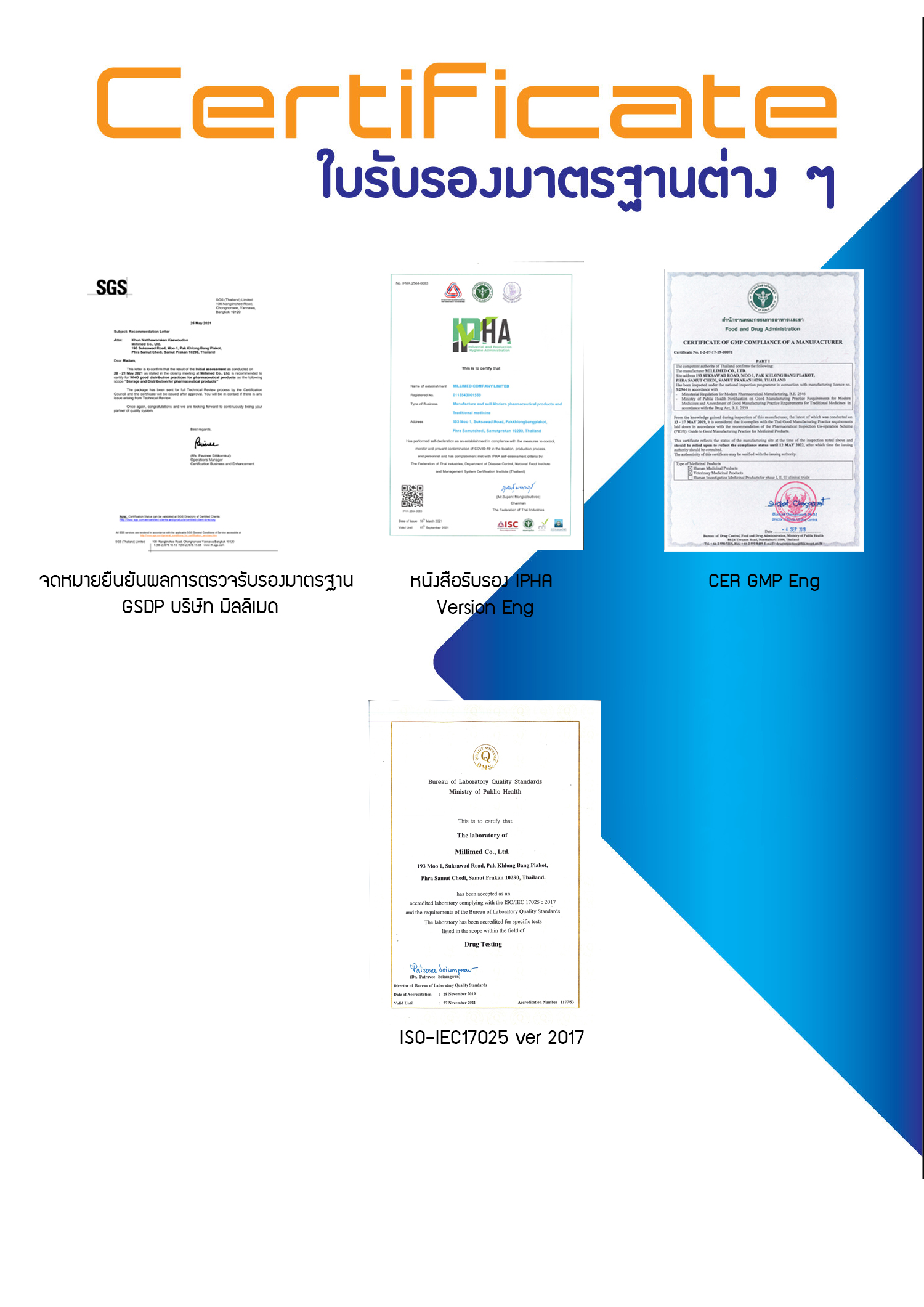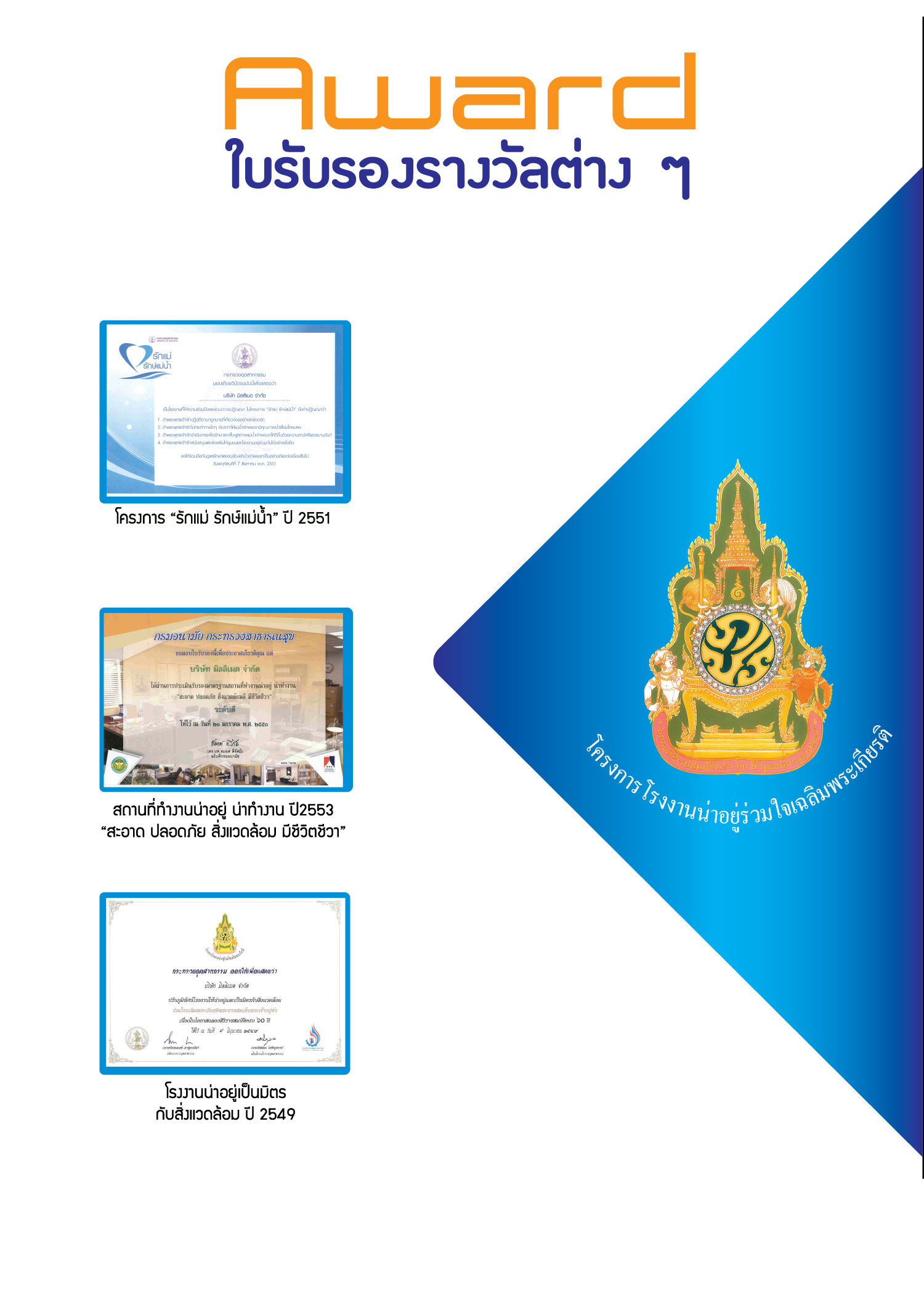 ---